New Orleans Restoration Properties, owned by Marcy and Paul, is a
fourth generation
full service real estate development company that specializes in the restoration of historic
properties
.

Alvin L Irons
Alvin L Irons, owner of A. L. Irons Renovations, Inc. (a minority family owned corporation) has serviced the city of New Orleans in the field of construction and renovations for the past 50 years. Alvin is a graduate of Booker T. Washington, one of the first high schools to offer construction trade classes. He also has a Bachelors in Accounting and a minor in Business from Southern University at New Orleans.
He has performed construction work for the City of New Orleans, Neighborhood Housing Services, Neighborhood Development Foundation, and Housing Authority of NO. He also owned several other successful businesses outside of construction including Dynamic Records, owner of CPNC's and restaurants.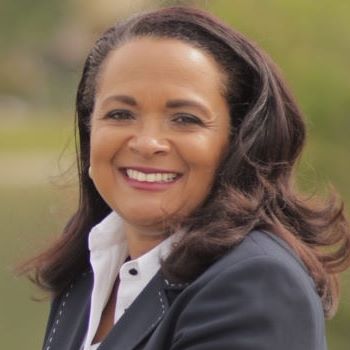 Marseah Delatte, Managing Member of NOLA RP
Marseah "Marcy" Delatte, is a native New Orleanian and dedicated mother to 3 sons, whose family roots run deep and whose beginnings are founded in the Hollygrove neighborhood. As the daughter of a successful 3rd generation real estate developer/contractor, Marcy not only inherited exposure to real estate, but also developed an innate ability stemming from her sincere interest, knowledge, and experience in the industry.
After graduating from Johnson and Wales University, she returned home and quickly began applying the knowledge gained in college to her father's construction business while running the day to day operations of the office. After 5 years solely dedicated to the business, she began contracting her services to others in the profit and nonprofit sector. This included serving as project manager for Community Volunteers Association "Senior Care Program" which provided funding for elderly home improvements. Marcy managed all aspects of the program by securing funding, planning, directing, and coordinating activities for the program's construction projects.
As a licensed realtor and developer, Marcy is often sought after for the advantage of being represented by someone who "knows and lives" in the community. Her industry knowledge extends to building construction, design and pre-market renovations.
Marcy is passionate these days about making what others believe can't be revived, live again. Historic Restoration is her niche and she has a commitment to excellence in all she undertakes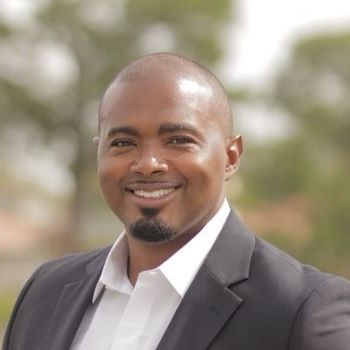 Paul Alvin Irons, Managing Member of NOLA RP
Paul Alvin Irons is a fourth generation real estate developer in New Orleans,LA. He's a husband to Kimberly and father to 3 boys and has a Bachelor's in Finance and in Real Estate from Florida State University. Paul has been leading teams since high school and throughout his pro career in the NFL where he played Tight End for the Cleveland Browns. He is a graduate of the Goldman Sach 10,000 Small businesses Cohort 2.
He and his business have been mentioned as one of the city's fast growing small businesses by Mayor Mitch Landrieu in the 2013 State of the City Address. Paul was also a guest of honor for Goldman Sachs during New Orleans 2013 & 2014 Entrepreneur's week, where several fortune 500 CEOs were in attendance.
At the age of 17, with the help of his parents, he purchased his first investment property and has since been honing his skills of identifying and structuring real estate deals for property sales and acquisitions. He has experience in project planning and construction management for both private and public jobs where he implemented a successful critical path method scheduling for all of his projects.
His unique skillset makes him instrumental in helping define the identity of the business and directing its growth in the areas of business leadership, construction management and financial management. He has a passion for creating a highly motivated team atmosphere that inspires entrepreneurial thinking and collaboration in efforts to provide a sense of ownership and unity among all team members. Paul also enjoys coaching young athletes to help them reach their goals just as he did.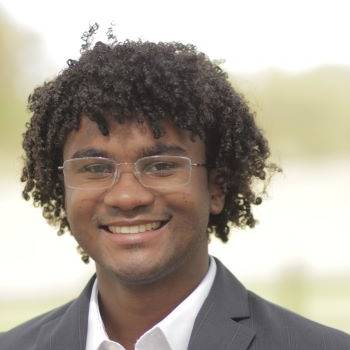 Daniel Delatte, Project Manager
Daniel, a recent grad from Ohio Wesleyan University, was born and raised in New Orleans. After spending much of his time being involved with the US Forest Service and US Fish & Wildlife, he wanted to move back to the city he was raised in. With a degree in Geography, Daniel specializes in mapping and zoning, and has a strong passion for environmental studies. Outside of all of this, Daniel is a loving dad to his Labrador retriever Cocoa.
New Orleans Restoration Properties' Mission is to contribute to the Revitalization of Historic Neighborhoods by providing high quality new and restored properties for consumers and stakeholders to participate in neighborhood redevelopment through purchasing and renting of formerly blighted or underutilized properties and vacant land.
Our team of aggressive professionals take pride in every aspect of our work and are driven by a higher calling to perform every task with excellence. Whether that task is picking up trash in the neighborhood or overseeing a multi-million dollar development.
We are committed to the goal at hand and take extreme ownership in our responsibilities and commitments to all parties involved. Our team is passionate about training and mentoring future leaders of the company within a highly motivated team atmosphere that inspires entrepreneurial thinking and collaboration in efforts, a sense of ownership, and unity among our people. For this reason, our team will continue to spark an urban renewal throughout neighborhoods that encourage residents to invest in their community not only monetarily but also socially, and culturally.
We and our community partners unite our efforts to make New Orleans a better place to live. We will be a part of the solution for the city of New Orleans concerning the issues of blight and crime. Our investment efforts are strategic in location as we aim to improve the quality of life for not only the residents and small business owners in a specific property but for the neighborhood blocks themselves. Therefore, we focus on facilitating the purchasing of multiple properties in the same target neighborhood and are committed to not leaving any blight behind.
Our goal is to work within our niche of sustainable mixed-use development and historic property development for the end-use of hotel, commercial, market, and affordable housing.